The Price Level calculations are set up by clicking the "MM Price Setup" button on the
Inventory screen side menu. This will display a list of price levels and the current settings: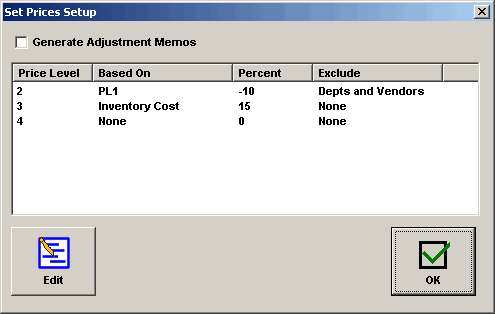 Select a Price Level and click Edit to change the calculation: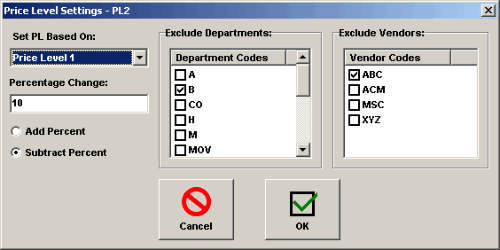 The Price Level is calculated as a percent change based on Price Level 1,
Inventory Cost or Vendor List Cost. In addition, you can select any combination of Departments and
Vendors and if the item's Department or Vendor matches a Department or Vendor in the exclusion list,
the Price Level is not changed.

Price Levels are automatically set when inventory price, inventory cost or
vendor list cost are changed or when a Price Adjustment Memo for Price Level 1 is updated or
when a Cost Adjustment Memo is updated.