This is a utility program that performs price lookups on the Retail Pro system from a separate computer.
Simple user interface allows you to set the messages that are displayed, item information displayed, fonts and colors: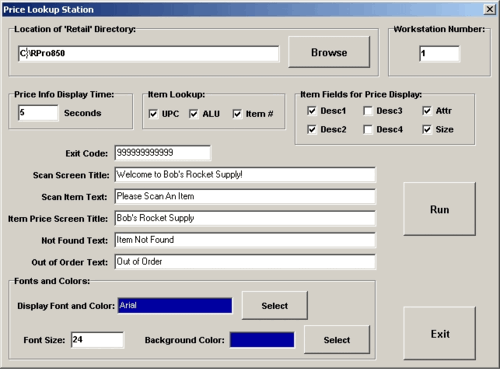 The program runs in a fully automatic mode. Customers only have to scan items and view information: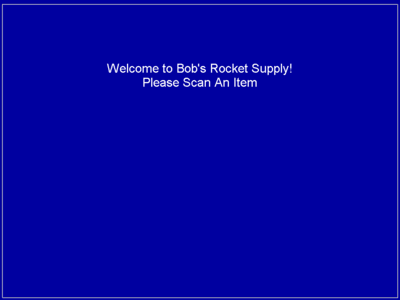 When the item is found, the item information is shown on the screen for a preset period of time: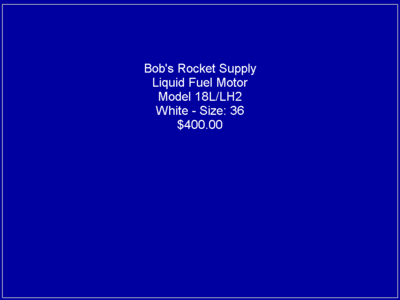 Automatically drops into an 'Out of Order' mode if the connection to the Retail Pro database is lost.