Easy to use at POS:
Add items to the Receipt or Sales Order. At any point, select an item and click the MultiShip button to set the shipping information for that item.
MultiShip displays the Shipping Information screen: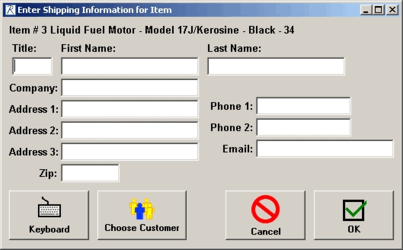 From here you can either enter the shipping information directly or click 'Choose Customer' to select an existing Retail Pro customer:
The Shipping information is added to the Receipt or Sales Order and is available in document designs. In fact, there are many ways to print the shipping information.