The Combine PO process is started from a side button on the PO List View: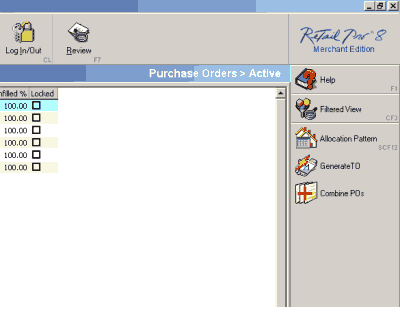 The Combine PO screen is displayed:

The Vendor is selected from the drop down list.

The final PO type is also selected (Drop Ship or Marked For).

All Pending POs for the selected Vendor are
displayed. The user then selects the
Pending POs that should be combined.